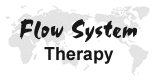 Preface Acknowledgement

CHAPTER 1.
INTRODUCTION

CHAPTER 2.
THE FLOW SYSTEM

CHAPTER 3.
EARTH CARE

CHAPTER 4.
NUTRITION

CHAPTER 5.
DIGESTION

CHAPTER 6.
TRANSPORTATION

CHAPTER 7.
COMBUSTION

CHAPTER 8.
ASSIMILATION

CHAPTER 9.
DETOXIFICATION

CHAPTER 10.


ELIMINATION A B

CHAPTER 11.
BEAUTÉ VITALE

CHAPTER 12.
CHRONIC DISEASE

CHAPTER 13.
BODY/MIND & SPIRIT

CHAPTER 14.
THE ENVIRONMENT

CHAPTER 15.
THE NEW HEALTH CARE

APPENDIX 5:


PROJECT NORMALIZATION
OF BLOOD PRESSURE
Dear Madam/Sir,
Few people can deny anymore that we are living now in a critical time period. We are confronting so many different issues. An uncomfortable feeling is spreading over the population. As long as we are not involved directly we are not worrying too much.
But it is different when it hits us personally. Especially when it concerns our health.
For nearly everybody this is rightly the "highest good". Well, gradually it is getting more and more clear that in that respect there is something "wrong" going on. Especially since the last decade, more and more people are suffering all sorts of complains, including chronic fatigue, ME, headaches, nervousness, sleeplessness, RSI, fybromyalgia, arthritis, high blood pressure and heart diseases, strokes, allergies, immunodeficiency's, stress, depression, burn-out or dementia. Nowadays there are less and less people who are feeling completely healthy. Maybe you are one of them.
What makes us insecure in this respect is that the authorities e.g. the healthcare establishment show little initiative to undertake steps against these "new risks". It even seems as if the seriousness of the situation is deliberately swept under the carpet. In this view it is not surprising that people are taking steps to take their welfare into their own hands.
Recently this has resulted in a unique initiative called "VITALWORLD". It consists of an extraordinary effective and multilateral program to optimize our own health by means of a so called Personal Health Plan, which is offered free of charge to everybody via internet. Isn't it true, that health is mainly dependent on our own efforts. Indeed, about 70% of all complains can be improved by a healthy lifestyle. Such a change can only be made by ourselves. As such, SELFHELP is central in this new concept.
It fits into existing initiatives of people who try to find different ways to improve their health.
Many people already have changed their diet or life style. How many did attend courses to be able to help others? Our VITALWORLD project tries to link these initiatives, so that they can mutually benefit. It can be a trust forward to gain fundamental changes in healthcare.
We will address to individuals, groups, centres and organisations as well as existing initiatives of street, neighborhood and municipal levels. Visit our website and convince yourself of the necessity of this new civil initiative.
Success, hope to hear from you,
on behalf of VITALWORLD.
Kindest regards,
MeiMei Yu, MA
Last updating: 08/10/12